Acura of Denville Wins Consumer Satisfaction Award – Again!

Drivers across New Jersey have long recognized what makes Acura of Denville so great: a huge range of inventory, jaw-dropping low prices, and excellent customer service. Yet not only are drivers aware of the strengths of our dealership—so is DealerRater! Indeed, DealerRater has granted Acura of Denville a Consumer Satisfaction Award for the second year in a row! So, don't delay: stop by Acura of Denville today to see what makes us so popular, but first read on for the details of this impressive award!
The Award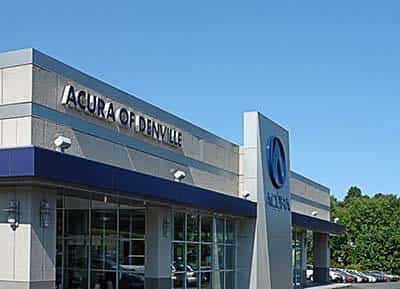 The DealerRater award is determined based on the online reviews of dealerships provided by customers throughout the United States and Canada. DealerRater collects the data embedded in the reviews, focusing especially on every dealership's PowerScore ratings, both at national and state and provincial levels. If a dealership is among the top 10% of U.S. or Canadian franchises according to PowerScore, then it receives a Consumer Satisfaction Award. However, dealerships must also meet a few requirements to even be considered, including a minimum of 25 reviews on DealerRater for the year, an average minimum star rating of 4.0, at least a single review per quarter on the DealerRater site, and no history of blacklisting during the year.
Why Us?
So, what makes Acura of Denville so great? Well, for starters, we offer a huge inventory of cars, with prices ranging from rock-bottom low to eminently affordable. Plus, we give you a choice between a spectrum of new Acura vehicles, replete with all the latest technologies, safety devices, design perks, and drivetrain upgrades — see what we mean with the latest Acura RDX reviews. We also offer a diverse selection of used vehicles and some of the best financing deals in the area, making the process of purchasing a car easy as can be.
Visit Acura of Denville Yourself!
Best of all, you can explore what makes Acura of Denville so popular with drivers across the area simply by stopping by our dealership today. Located at 3109 Route 10 in East Denville, we can also be reached by phone at 973-361-2626 or via this online form, too. Don't delay: explore all that we have to offer at Acura of Denville!