The Benefits of Buying Used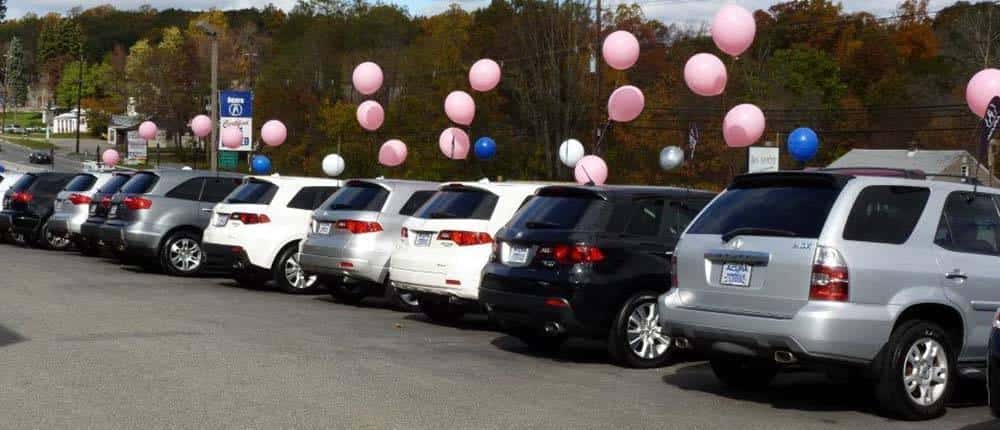 In general, when drivers envision buying a new car, they envision exactly that: a new car. However, buying a pre-owned vehicle is often more economical and frequently gives you a wider variety of options. Acura of Denville is thrilled to be able to offers not only brand new vehicles to drivers but also a huge array of pre-owned options. Check out what we have in store for you by surveying our extensive inventory, and then be sure to pay us a visit and try any of these cars out in person!
Perks of Buying Used
It'd be hard to enumerate in detail all the perks of buying used, but here are just a few of the more obvious ones:
The Chance to Save Money – The first perk is the most obvious one: pre-owned vehicles are simply much cheaper. What this means is that you're going to be able to get a next-to-new vehicle for a fraction of the price, and without a down payment.
Wider Options – Among the often-overlooked consequences of the fact that pre-owned vehicles are cheaper is the wider options buying used open us for you. For example, by purchasing a pre-owned vehicle, you can usually buy a car that would normally be far beyond your price range.
Increased Reliability – Gone are the days when buying used meant buying a rusted-out old jalopy with a missing rear door and holes in the floor. These days, pre-owned vehicles are usually in near-perfect condition, meaning that you can look forward to top-notch performance and impressively well-preserved options. At the same time, today's cars simply last longer and are more durable than those of the past.
Available CPO Programs – Certified Pre-Owned (CPO) cars are those that have been owned previously but that have been covered by a set of restrictions – on mileage, vehicle maintenance, and condition, for example – that ensure that they remain in pristine shape. Usually leases on new cars last for about three years, after which owners will return them – usually in great shape – to a dealership, which then tries to find a new buyer. For this reason, CPO cars are often great investments.
Availability of Vehicle History Reports – Additionally, pre-owned cars usually now come with Vehicle History Reports, which give you the lowdown on their status to help you ensure that you're getting only the very best with your new pre-owned vehicle.
Check Out Our Used Options at Acura of Denville!
If you're interested in exploring all the used options available at our Acura of Denville dealership, we urge you to stop by today to learn more. Located at 3109 Route 10 East in Denville, we can also be reached by phone at (973) 361-2626 or via this easy-to-use online form as well. Be sure, too, check out our financing options. Don't wait any longer: see what makes Acura of Denville so distinctive by visiting today!